Take the First Step to Financial Freedom with a Credit Fix Online
Many Australians struggle with a bad credit rating, which is why so many are seeking a way to arrange a credit fix online. Your credit rating is essential to get access to the funds you need for your mortgage, auto loans, and more. Fix My Credit has assembled an experienced team that can help you with credit restoration in Australia. We've spent years developing skills and techniques that can swiftly repair the damage that's accrued over years of financial difficulties. If you're interested in finding out how you can restore your credit rating, then continue reading below and see how we can help you.
Common Mistakes People Make When Trying to Fix a Bad Credit Rating in Australia
Many Australians don't realise that there are credit repair experts like Fix My Credit, who can help them during this difficult process. As a result, they often make several mistakes when attempting to repair bad credit:
The first mistake is not contacting anyone to assist with this process. It's complicated to remove a bad credit score, as it takes both time and diligence to achieve this goal. Nevertheless, it's not one that you have to do on your own, so you should always speak with a credit repair expert to see how you can more effectively repair your credit.
While it's true that you should be using your available credit to generate a positive credit history, many people struggling to fix bad credit in Australia overuse credit cards – the same habit that put them in a bad situation in the first place. You should avoid overusing these high-interest cards, as you may make a difficult situation worse.
As annoying as debt collectors may be, they can occasionally help you clear up some of your most problematic debt when attempting to repair your credit history in Australia. It's never advisable to ignore these people as they do their job, as you may be able to negotiate better terms with them. Sometimes, these agreements can speed up the process of repairing your credit.
Some people avoid taking on new debt during the credit repair process. While this may seem like a responsible decision at first, it is, unfortunately, one that slows down your recovery. The best way to return your credit to a healthy situation is to leverage your income and assets to open up small amounts of secured debt and build a new history of successfully paying back your debts.
Our team can help you dispel any other misconceptions you may have when you're first considering how you travel the credit restore path.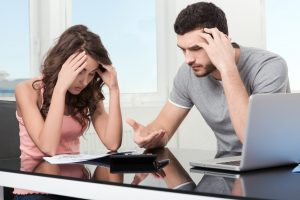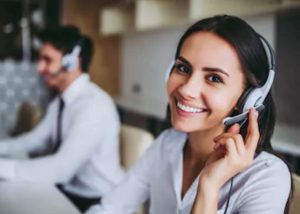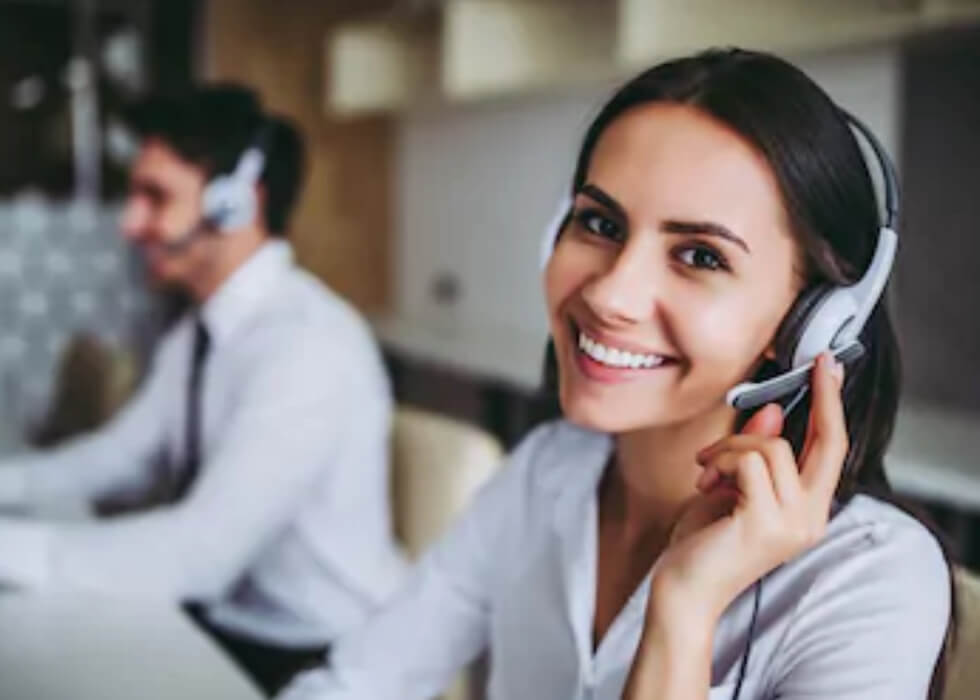 Problems That Credit Repair Can Address
As we mentioned above, this process is not one that you should handle by yourself. The Fix My Credit online support team can help you improve your credit in several ways:
If debt collectors are frequently calling your phone or sending you emails, we can help you regain the peace you deserve. Our team can negotiate on your behalf and ensure that you are taking the necessary steps to improve your credit, settle those debts, and satisfy collectors without damaging your lifestyle.
During this process, we can help you create new opportunities for credit. These opportunities may result in improved loan terms, approval for car purchases, and better interest rates on any new credit.
When you're trying to fix bad credit online, you should also consider the positive side of the struggle: creating a new positive credit history. Eventually, your past credit troubles will recede, and you'll need to show evidence that creditors can rely on you to repay your debts, which you should start as early as possible.
Not every negative report belongs in your credit history. Our team can help you remove these in many circumstances, which will repair your credit history far more quickly than only waiting for these items to fall off of your report naturally.
Our team plays an active role in turning your bad credit history first into a blank slate and then into the fertile grounds you'll need to generate a positive credit report for your future financial well-being.
Tips Regarding Bad Credit Rating Repair
You don't have to be afraid of this process. Even if you've never worked with someone who has claimed to be able to help you improve your credit, the process is simple and more straightforward than you realise.
First, speak with our team honestly. We want to know about what you've been through before so that we can create a roadmap to your restored financial health. Your credit rating is an essential part of your financial identity, so you can't ignore it and still hope to have access to the opportunities you seek.
Even if your credit history is bad, there's no reason to feel more stressed about it than you already do. Credit repair is a longer process, so it may take months or years to reach the end goal. Nevertheless, it would help if you remained calm during this process, as your financial opportunities will consistently improve over time as long as you follow our advice and engage our assistance.
On that note, you should also take the long view and see each improvement as one step on a journey. Look forward to the opportunities that you'll have in the future, as we can help you regain a positive outlook. The best way to work with us in this regard is not to focus too much on your current status, but instead to envision what the goal looks like and how it impacts your life.
In some ways, your credit rating is more important than money in your pocket. Because the repair process involves working with small, secured debts, we recommend investing some of your money into safe debts as part of the process. If you can secure an instalment loan, even if you don't need it for immediate financial assistance, then you can use it to create a positive credit history in exchange for the interest payments.
Each person's route to credit health is different. Our team will create a customised plan for you that involves each method at our disposal.
The Importance of This Chance to Repair Your Credit Score
Your credit score is important in several ways, as it can help you get approved for new credit opportunities at the best possible terms.
Our program can help you take your current poor credit and replace it with a good, stable credit history. Turn your credit rating into one that inspires confidence in potential lenders so that you have the financial options that can maintain your lifestyle and decrease your interest payments.
Secure a new car without having to overpay on interest payments. You can increase the amount that the lender approves for your agreement as well as decrease interest rates. As a result, you can purchase a better car and spend less on it than you would if you had never fixed your credit score.
Many people consider real estate to be an essential part of their retirement planning. For those who want to secure a mortgage and begin generating equity, a bad credit score can be a significant impediment. Once you've taken the opportunity to repair your credit score and generate some positive credit history, you can gain approval for a mortgage to buy the home you've always wanted.
One financial perk of good credit history is access to credit cards with bonuses, cashback rewards, and other incentives for responsible purchases. Once you've taken the necessary steps to repair your credit, you can acquire one of these cards and capitalise on the available bonuses as you make those purchases you'd make anyway.
Some people are already on course to repair their past credit rating. If you're asking yourself, "why should I pay for a service to fix my credit history?" then you should consider that our assistance can save you valuable time during the repair process. You can improve your financial status earlier than it would otherwise be possible, ultimately saving you money and letting you acquire new credit opportunities ahead of schedule.
Most people don't realise how important a good credit score is until they've experienced what a bad credit score can do. Lenders look to your credit rating both to determine your eligibility and how much they'll charge you for credit, so it can have a significant impact on the price you pay for your loan opportunities.
What Sets Fix My Credit Apart to Remove a Bad Credit Rating in Australia
As someone who has thought, "I want to fix my credit rating in Australia," when reading this article, you may wonder what distinguishes our team from others who promise similar assistance. Consider the following points to understand why Fix My Credit is the right choice for your credit repair strategy:
While credit repair involves many variables, our team has a better track record than other companies. Australians turn to Fix My Credit to assist with their history of bad credit and get results that genuinely improve their lives. We take every step possible to help our clients improve their credit ratings as quickly as possible.
Our team takes a proactive approach and helps you remove bad credit judgments and defaults from your record. This action is essential to help you clear away any impediments that would otherwise prevent you from rebuilding your credit.
Each member of our team has extensive experience in credit repair and knows how to fix a bad credit score. They can look at the factors in your current credit and help you develop a road map for the credit repair process. Together, we can transform your current financial status and help you regain comfort and a positive outlook.
We have years of experience working with people just like you who are struggling to remove the burden of bad credit history. Our team has tried multiple methods and developed an effective strategy that can minimise the impact of past difficulties and maximise the benefit of new credit activity.
When it comes to your credit rating, you should be able to trust the team you're working with to know what they're doing and look out for your interests.
Related Services We Provide to Credit Rating Repair in Australia
As we've mentioned above, there are multiple aspects involved in comprehensive credit repair. While the process starts with you contacting us and saying, "please fix my credit score in Australia," the full method includes several concurrent services that we offer:
We'll pull a full credit report for you to see what lenders see when you apply for new credit. Based on the information contained in this report, we can alert you to the most impactful items and review how to address them. Once we've reviewed the information with you, we'll create a strategy that will get you to a healthy credit score as quickly as possible.
If you have multiple creditors that are charging you a large amount of interest, it can hold you back from repairing your credit for a long time. Our team can help you secure debt consolidations that reduce your monthly payments as well as lowering interest charges. As a result, you'll have more spending money every month while speeding up the repayment process and simplifying your debt layout.
We know how important it is to have access to credit during the credit repair process. Therefore, our team can help you secure access to favourable financing rates for the purchases that you need to make. Potential lenders may have concerns about troubled credit histories, but with our help, you can minimise the impact that your prior problems have on your future opportunities.
While debt collectors have a bad reputation among people, they're simply trying to represent their clients' interests. We understand their motivations and will help you come to terms with them which could decrease your debt obligations by thousands of dollars, resulting in an agreement that removes the debt from your record sooner than it otherwise would.
Your money may already be stretched to its limit when you're trying to improve your credit history. That's why we offer payment plans that can fit within your budget. We keep our costs modest so that you can afford the assistance you deserve when you're improving your credit score.
We set our full suite of services at each client's disposal. No matter what problems exist in your credit history, we have the tools necessary to resolve the issue and get you on course to recover from the damage.
About Fix My Credit
We know the stress that a bad credit rating can cause. Our team is committed to helping Australians resolve credit problems and generating a positive credit history. We strive to be the answer to the common question, "who can help repair my credit rating the fastest?" Many people must deal with bad credit ratings because of a few months of financial instability. When you first consider the impact that poor credit history has on your opportunities, the situation may seem hopeless. Nevertheless, Fix My Credit is here to give you the chance to repair the situation and return to a comfortable financial state. Contact us today to schedule your free assessment and find out how we can help you get back on track.